This pandemic has forced many into social isolation and people are finding ways to cope up with the new normal. There has been an increase in online streaming among consumers as a result of staying home majority of the time and people find that watching movies or videos online is one of the ways to enjoy staying indoors.
NETFLIX
One of the most popular Video on Demand (VOD) service today is Netflix. It is a one-stop-shop for our online streaming needs with its wide array of movies, series and shows to choose from. Of course, watching movies on Netflix means we need to have stable internet connection and we have to keep in mind that it also consumes a lot of internet data.
So how much data does Netflix use?
If you've got an unlimited internet data plan, then good for you. You don't need to worry about how much data you use when binge watching your favorite series on Netflix. However, if you have a data or internet bandwidth limit to manage, it is important to be wary of your data usage.
Here are some estimates on how much data is consumed per hour based on the resolution of the videos that you're watching: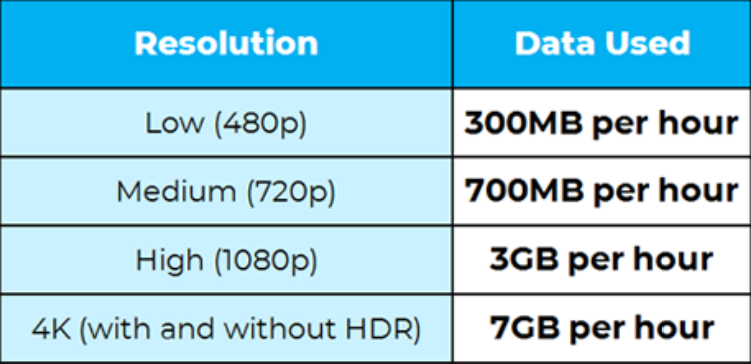 And if you want to watch your favorite Netflix shows in the highest resolution possible, here's a guide on the internet speed requirement that's needed in order to watch videos in SD, HD, Full HD or 4K resolution.