Devant starts 2021 off on a high note by bringing happiness to their chosen charities, CRIBS Foundation and Golden Reception for the Elderly and Other Special Cases (GRACES).
Earlier this month, the brand fulfilled its commitment to donate televisions to each of these organizations. The pledge was made as part of Devant's World TV Day celebration last November, with the help of the social media community. Followers were asked to Like and Share a post on the brand's Facebook page, empowering the community to play an active role in sharing the joy of TV with these partner charities, together with Devant.
Located in Antipolo City, CRIBS Foundation provides care and shelter for neglected and abandoned infants and children. GRACES, which is found in Quezon City, houses vulnerable, disadvantaged and marginalized senior citizens, within a friendly and home-like environment.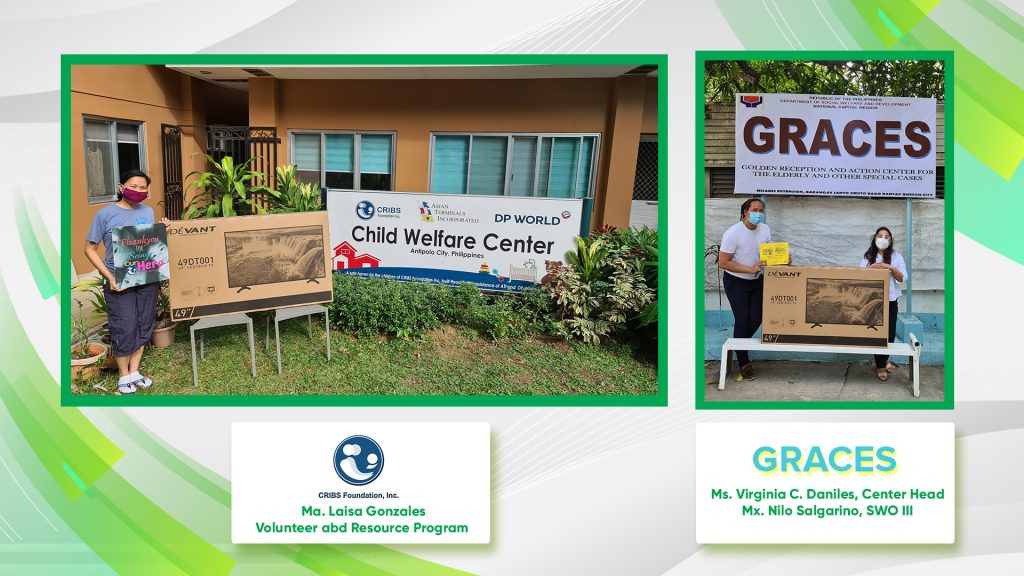 The elderly residents of GRACES will get to enjoy their new Devant TV for recreation and entertainment, while at CRIBS, this will be used as a tool for learning and education. These meaningful gifts from Devant were accepted by representatives from the partner charities, Ma. Laisa Gonzales from the Volunteer and Resource Program of CRIBS, and GRACES Center Head, Ms. Virginia C. Daniles, together with Mr. Nilo Salgarino, SWO III.
Through this effort, Devant has been able to give back to the community, while also banding people together for a worthwhile cause. The brand plans to pursue more of these corporate social responsibility (CSR) efforts in the future, as it hopes to continue being a source of positivity for its customers, as well as for those in need.