Summer is out, and the rainy season is officially here. While the weather outside may be gloomy and grey, the inside of your home doesn't have to be. Rainy days actually provide the perfect opportunities to spend quality time with your families while staying safe and dry, indoors.
During these times, your TV, which is an essential part of modern living, plays a big role in keeping everyone entertained while at home. It is the perfect tool for gathering loved ones together, offering something for every member of the household. Here, we share 7 exciting ways that you can use your TV for rainy day family bonding.
Find programs and movies to watch together.
You can even engage further with your family members by discussing the films you watch, and waiting for new TV show episodes together.
Go on a virtual museum tour
Get your fix of art and culture without setting foot outside of your home.
Try your kids' favorite video games
Tap that inner kid in you by bonding with your kids through the latest video games and discover why they enjoy gaming so much.
Learn a new dish
Now is a good time to improve your cooking skills or learn a new recipe. Tune in to your favorite cooking show or food channel to learn new dishes, which you can prepare as a family for dinner.
Take up a shared hobby
Discover new hobbies and unleash your creative and resourceful side by watching DIY videos and programs with your kids or spouse.
Attend a webinar
Enhance your knowledge and learn more about topics that matter to you and your loved ones by watching free webinars or workshops available online using your Smart TV.
Get up and get fit
Maintain a healthy lifestyle as a family with daily workouts, from yoga to dance.
You can do all this with the Devant 65QUHV03 65-inch Smart Quantum 4K TV, the ideal television for fun family bonding. Its image resolution of 3840×2160 lines, an equivalent of 8.3 megapixels, plus the use of Quantum Dot Technology ensures ultra high-definition pictures with amazingly clear detail.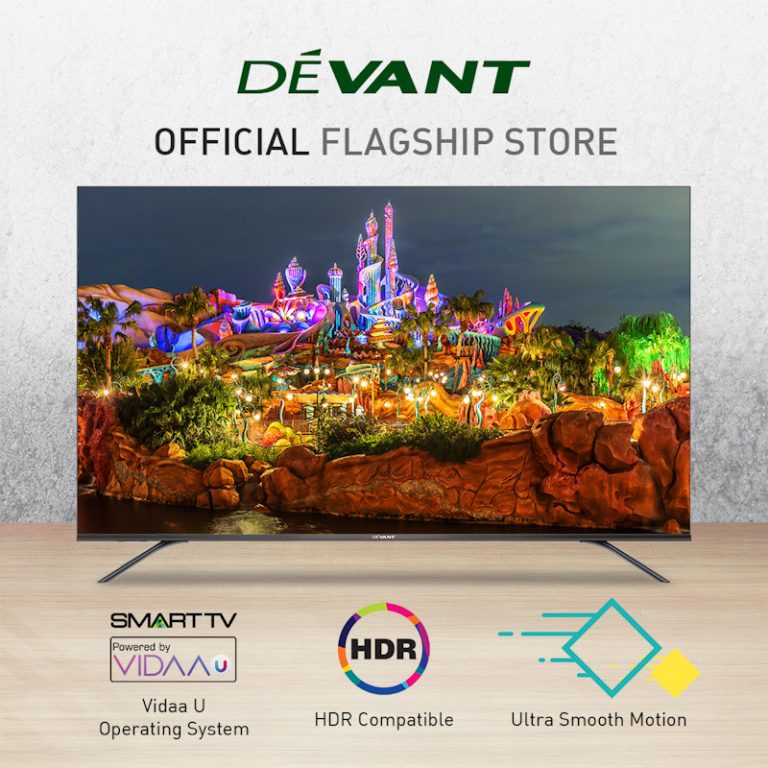 You can effortlessly share some of your greatest moments on this TV's screen with its Vidaa U Operating System, and also access movies from your favorite content providers, download apps, or simply watch live TV. The Devant 65QUHV03 TV also comes with VEWD App Store, an easy to navigate HTML-5 based storefront that features web apps for videos, music, social networking, games, and news and information, optimized for TV.
HDR Compatibility expands this TV's contrast ratio and color palette, creating more natural and realistic images. It is equipped with Ultra Smooth Motion technology, which makes fast-motion scenes look crisp and clear through motion interpolation – A method that inserts intermediate frames between existing frames, resulting in smoother movement in films. This LED TV also has an Ultra Dimming feature, which dims the backlight behind portions of the screen that are displaying black images. This results in a deeper and darker appearance on those parts of the screen.
Get a FREE Devant SB-50 2.0Ch Soundbar for every purchase of 50″- 65″ Devant Smart Quantum 4K TV and Smart 4K TVs from July 1 to August 31, 2020!
The Devant Big Screen Symphony promo is available in leading appliance stores nationwide and in the Devant Flagship Store on Lazada and Shopee. Follow Devant on Facebook and Instagram to get the latest updates on new products and offerings.